Adorabella Lucia Bianca was born on 10/11/2008.
She got her Champion from the Exotic Cat Club Japan show held on Sept. 5th, 2009.
In the year of 2010, Bianca got 27 and 33 GC points from 12th and 13th FTCC cat shows held in Taiwan, respectively.
She only needs 15 GC points to win the Grand Champion (GC) title. She can complete her show cat career from the next FTCC cat show held on January 23, 2011.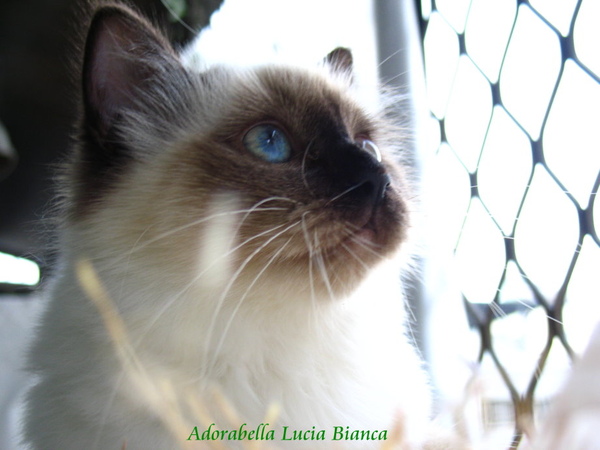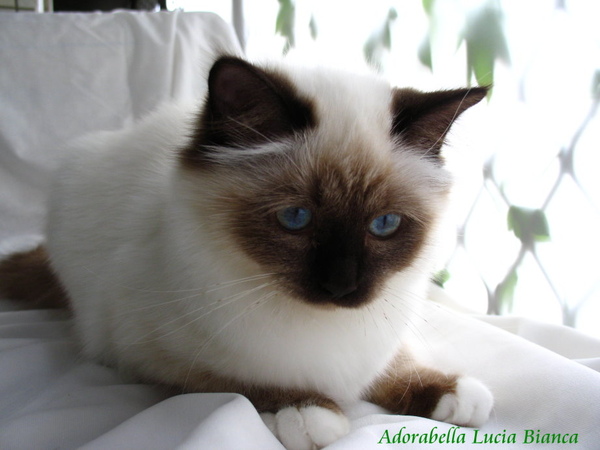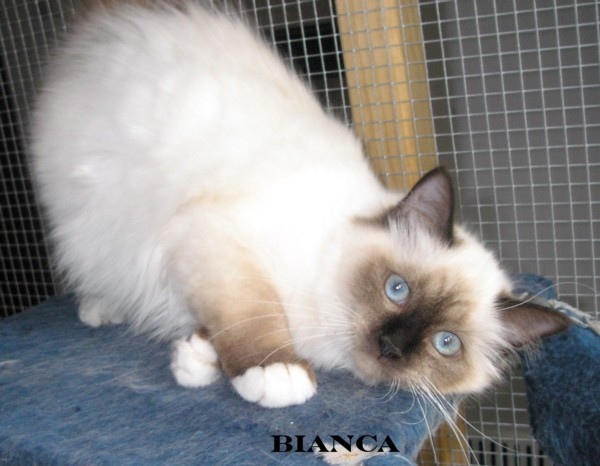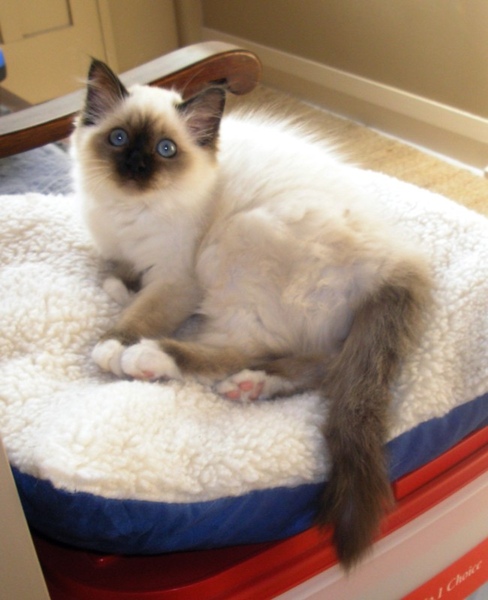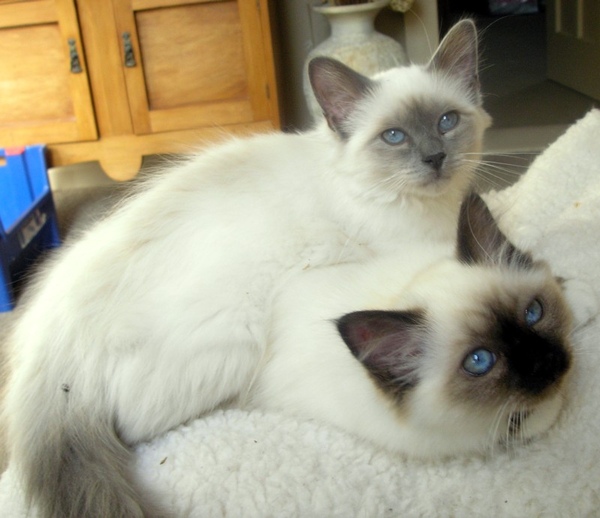 My father: Silverthorne Sirocco sealpoint
"A" blood type BIRMAN SHOW 2008(NZ) Best seal pt male entire kitten in show / Best seal pt male kitten in show TAURANGA SHOW 2008(NZ)
Runner Up Best In Show Entire kittens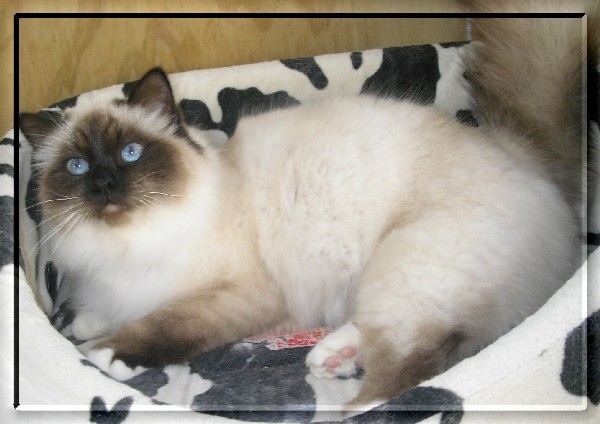 My mother: Adorabella Fifi La Rue Chocolatepoint
~ turned 1 year December 2008. This chocolate girl has grown into a lovely big girl. Her point colour still hasnt come in fully but I am sure it wont be too far away.